Ceiling fans come in all shapes and sizes, but the Lily ceiling fan will do more than just keep you cool: it will look good while doing so!
A floral inspiration takes the sleek, modern aesthetic of the Lily ceiling fan by Monte Carlo to a bright and whimsical level. The upward curve of the blade tips, and the u-shaped blade irons combine to cleverly use negative space to create a light, airy, and organic silhouette.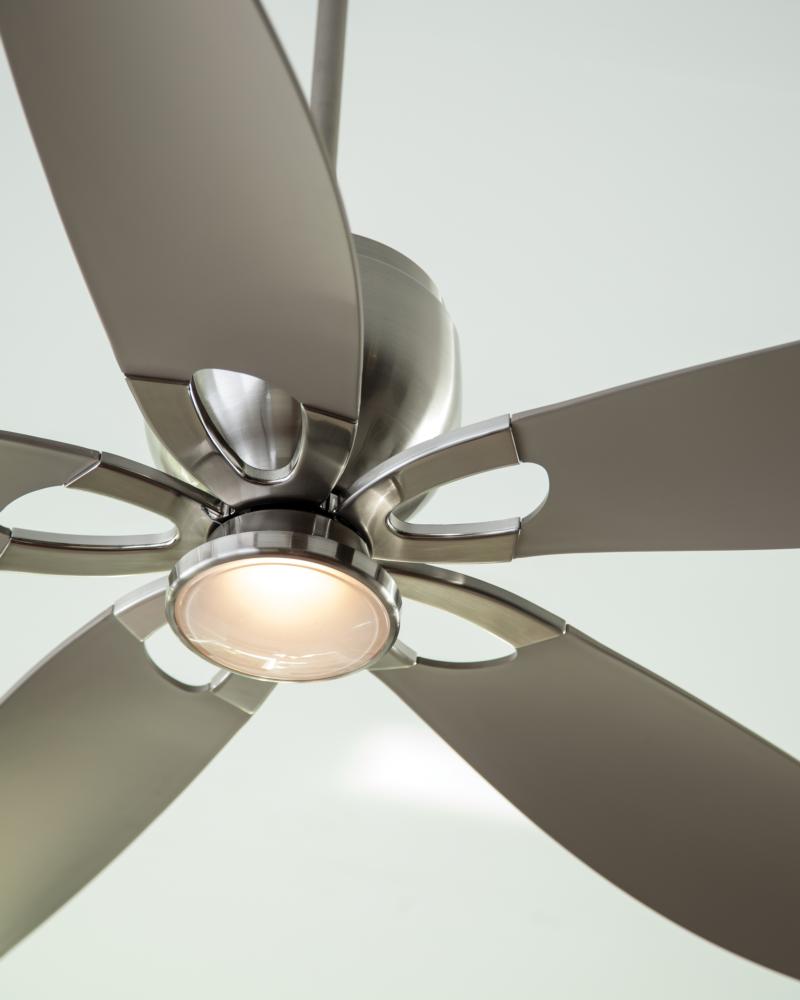 In addition to its unique aesthetic appeal, the Lily ceiling fan is pretty impressive mechanically as well. It comes with a 12W integrated LED downlight encased in clear frosted glass, 740 net lumens of output, 2700°K CCT, and a CRI of 80+. A hand-held remote with six speeds, as well as a reverse and LED light dimmer are included.
Word of caution: Don't be tempted to get a cheap ceiling fan from a depot with limited warranties and poor airflow design. A high-quality fan will last a decade!
Other ceiling fans by Monte Carlo