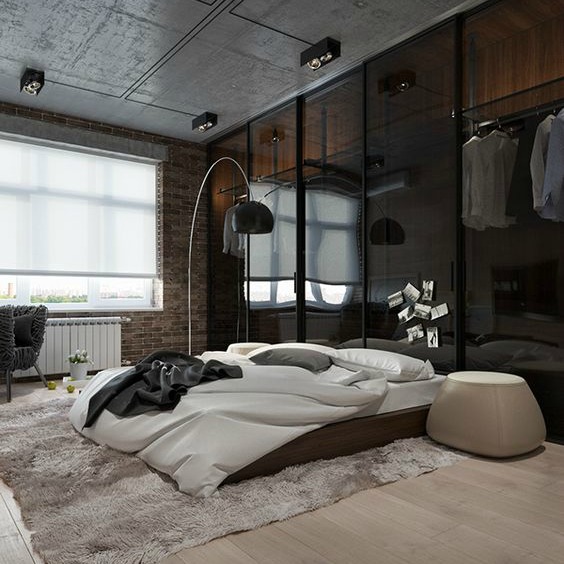 How you set up the lighting in your bedroom is essential to how you feel when you spend time in it. It's the place you go when you want to have time to yourself and also time romantically spent with a special person. The lighting should have a flattering tone, be adjustable, and be laid out in various locations for convenience, aesthetics, and functionality. Below are five bedroom lighting tips for you to get the most out of your lighting!
1. The three layers
Found on Decoist
The bedroom is used any time of day for a multitude of purposes. The three must-have layers of lighting (ambient, task, and accent) will give you options when you need them. The above bedroom has ambient lighting just before the bed on the ceiling, task lighting on both night tables, and accent lighting in the starlights above the head of the bed.
Ambient lighting is useful when natural light is dimming and you just need to generally see better across the area of your room. It's important to note that it's better to place a ceiling light not directly above the bed to avoid looking straight at it while laying down.
Task lighting, placed in strategic locations in the room, will allow you to comfortably get ready, read, knit, play games, or whatever you like in one perfectly lit area at all hours.
Accent lights make your room look beautiful when you're just spending time alone reflecting, talking on the phone, or with that special someone and the focus is on connecting with oneself or each other!
2. Symmetry
Found on Adelto
Home decor is nothing without a complementing lighting design. If you're a fan of symmetry, place pendant lights on both sides of your symmetrically styled bed mirroring each other to highlight the symmetry of the room.
3. Mix it up!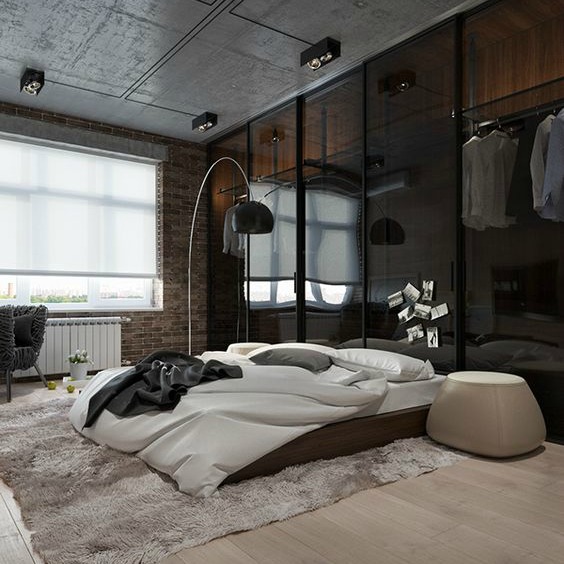 Found on Mobilya Go
If symmetry is not your thing, create a contemporary style layout with unexpected lighting fixtures on the floor, tables, and ceiling. Remember, there are no rules!
4. Create dimensions
Found on Decozilla
Vary the heights of your hanging lighting fixtures and create levels of light in the room. This also makes ambient lights like the chandeliers above become accent lights. Bedroom ceilings are usually low, so make sure the fixtures are still high enough that you don't hit your head. You can also vary the heights of your table lamps, similar to the bedroom above.
5. Make it adjustable
Found on Vignette Design
Let your lighting mirror your mood: use a dimmer and lamps with different brightness settings. Sometimes getting cozied up in a dimly lit room is all you need to make your day.
Getting inspired? Check out Red Deer Lighting – we can help make your decor dreams a reality.
Have a "lit" weekend!